Are PrinterGuys really competitive when the copier sales rep's offer provides a lower price for a copier? Yes, a lot, even! Just read the small print in the lease contract.
It happens that potential customers call us to know our price before they order.
Most of them are sitting with an offer from a copier sales rep that shows a lower price per page than the one from PrinterGuys. We respect that, because of course we must all be competitive, but let us just compare pears with pears and bananas with bananas.
Let me give an example from the other day of a lease contract for a copier just like ours (another brand, but with identical specifications).
Fortunately, I was able to go through the lease contract with the customer before he signed it (and no, curiously enough he didn't sign it after he discovered what it actually contained).
The lease contract consisted of an almost identical monthly price for the lease, but a somewhat lower price per page. So it appeared to be a really good offer. But looking closely through the conditions it also contained the following extra charges:
Setting-up the lease contract: kr. 1000
Indexed charge regulation with minimum 5% per year – first applying on 1 January 2016, in this case in four months!
Administration fee of kr. 75 per quarter
Environmental fee: kr. 27,50 per month
Insurance of the equipment at kr. 23 per month (that's already included in your business insurance)
Delivery of toners: kr. 95 per delivery
Optional environmentally secure disposal of used toners at kr. 100 per month. PrinterGuys of course provide this automatically for all our copiers – you neither have to choose it nor pay extra for it.
A simple calculation of the hidden expenses in this lease contract showed that the fees and costs in this case amounted to over kr. 21000 + moms over the next 60 months. That is kr. 350 extra per month!
Just think of the ugly ties which lie in such a contract. Imagine what it would cost if you forget them…
And then follow the usual points where the copier sales rep can easily earn big money from the unsuspecting customer:
The customer himself must remember to terminate the lease contract no later than 1 month before the 60-month period runs out, otherwise it will continue for 12 further and unavoidable months. Just consider that the machine is already written off, so you'll be paying during a further year for something which is without value.
Should the customer choose to pay off the lease contract before it terminates and also pay the residual debt, then the service contract still continues with at least 3 months notice required until the end of the 60 months (and for a further 12 months if you forget it).
The so-called service contract doesn't contain any toners, etc., although the customer is invoiced per page. In fact, the service contract is just an agreement that the customer is obliged to use the copier company to get his machine serviced at a cost. And guess how horrid those service charges are, given that the customer doesn't have any alternative without violating the contract!
And then there's furthermore a number of pages each month which the customer is obliged to pay for – whether he prints them or not.
In other words: we can always compete on price. But remember – a lease charge such as in this case is about 60% higher than the price which will enthrall you when you see the copier sales rep's offer. And, yes, the price per page seemed lower in the lease contract – but only if the customer prints exactly the number of pages which the contract makes him pay for.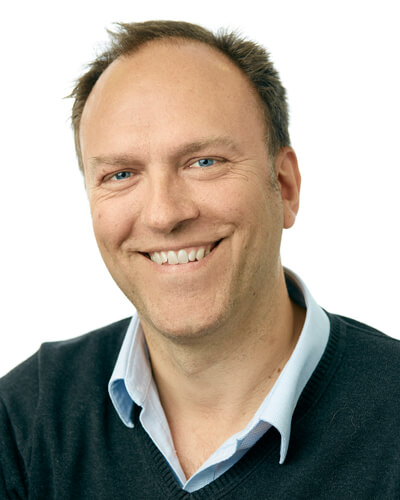 Carsten Andersen ejer og driver virksomheden PrinterGuys. I 2014 udviklede han PrinterGuys som koncept, ved at være den første virksomhed i verden, der online udlejer kopimaskiner på fair vilkår, ingen bindingstider og med 100% gennemskuelighed og uden smarte telefonsælgere.