Now we can't face spending more time on coverage percentages! During the last 3 months we have simply been deluged with phone calls from potential and sceptical customers who are nervous about coverage percentages. And with justification.
The coverage percentage really IS a complicated matter when it comes to lease contracts for copiers. It's a money-maker as the contracts are often set at 3% – and that is far too low. It should be at least 5%.
Our potential customers have already experienced this with previous lease contracts. Always in the form of an unforeseen extra charge that just turned up. Who said unforeseen charge?
PrinterGuys have never ever contacted a customer because their coverage percentage was too high. So why not go all-in – and just annull it?
New customers who start rental contracts with PrinterGuys from now on – and all existing contracts – can forget all about coverage percentages!
No one will ever be met by a demand for extra payment because of coverage from PrinterGuys when the machine is used in the office
Our manager Carsten Andersen explains:
"With this initiative we will once more make it clear that you really can find a completely trustworthy alternative to a new leased copier. Customers are tired of metre-long contracts with obscure things which the copier sales reps can demand payment for later on. Especially coverage percentages. There are no normal people who actually understand what this is about.
I speak daily with potential customers and hear stories of how sensible people have been led by the nose by technical fine detail in the contracts which only specialists would be able to see through in advance."
PrinterGuys' rental contracts put an end to unforeseen charges for your new copier when you use it in the office. Forget leasing. It's smarter to rent.
NOTICE: Our rental concept is based on typical office use. We have had some examples of customers who see the opportunity for a cheap solution in advertising production with constant print coverage of 20-30%. That is not normal office use – such jobs should be sent to a printers. These contracts are terminated immediately or the customer will be given a new price per page. Of course you can have a much higher coverage percentage than around 5-6-7%, but the price will have to reflect that. We are fair with the coverage percentage – and expect our customers to be so, as well.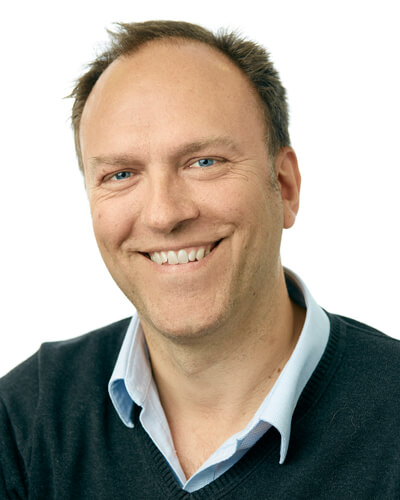 Carsten Andersen ejer og driver virksomheden PrinterGuys. I 2014 udviklede han PrinterGuys som koncept, ved at være den første virksomhed i verden, der online udlejer kopimaskiner på fair vilkår, ingen bindingstider og med 100% gennemskuelighed og uden smarte telefonsælgere.