Small subscription:
Perfect for a small office or shop.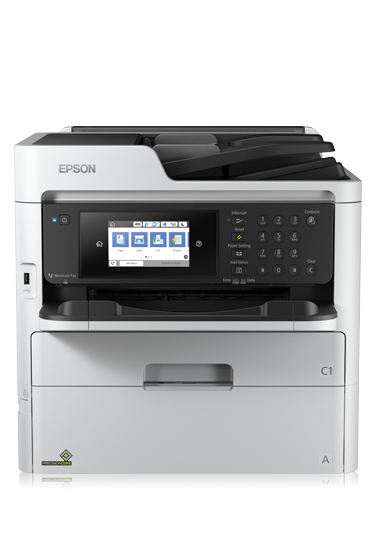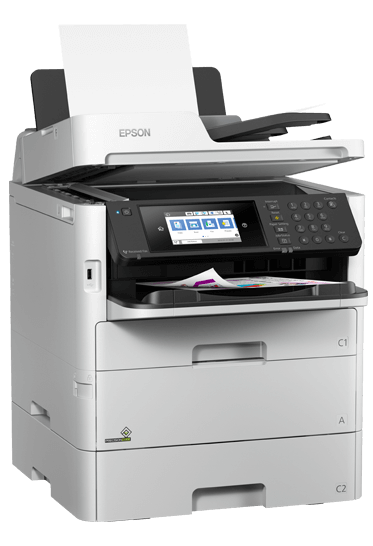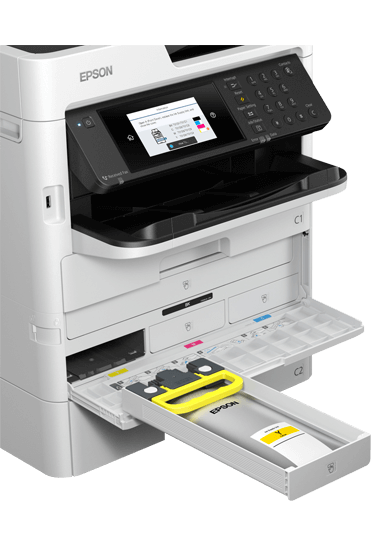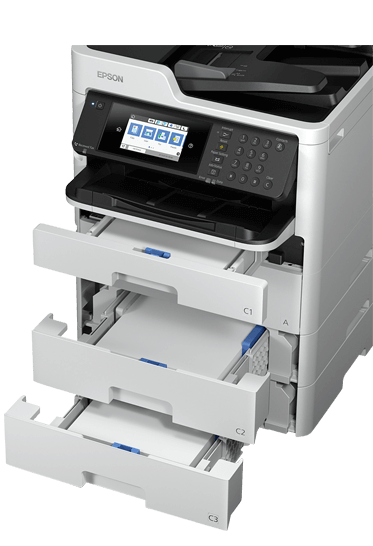 Your printouts are included in the subscription price*
No additional costs – including toner
Full-service agreement throughout Denmark
No minimum contract term – no notice period
It's cheaper than buying it yourself
Save 95% in power compared to a laser printer
Its CO2 footprint is less than 7 kg per year
500,00
DKK per month including free printouts
Order here
*) Fairuse limit of 1,000 pages/month – if you print more it costs DKK 0.49 + VAT per page per month including up to 1,000 pages.
Why it makes sense to rent a printer from PrinterGuys

No commitment
You can rent a printer today and change or cancel your rental agreement tomorrow.

Nationwide service
Service is always included in your rental agreement, wherever you are in the country.

7 days delivery
We deliver and install the printer at your location within 7 calendar days throughout Denmark.

110% price guarantee
We will match the price and give you a 10% discount if you find a cheaper quote on a similar printer with the same terms.

Transparent agreement
With us, you get a rental agreement that is easy to understand. We write clearly what is included and what is not ‒ no complicated or hidden clauses.

We are certified
PrinterGuys is a certified HP Gold Imaging and Printing Partner and Epson IT+ Gold Partner.
Go crazy in the detail
A multifunction device that can do everything that a workplace needs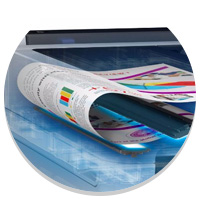 Automatic document feeder
It has room for 50 pages at a time, and it scans 45 pages per minute.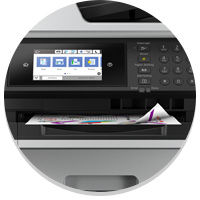 Fast printing!
The machine prints 34 pages a minute in both B/W and colour. It can automatically print on both sides of the paper. It has 1 tray with 300 pages as standard, and you can expand it by two extra each with 500 sheets.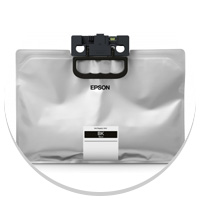 Efficient toner cartridges
Our printer has up to 50,000 pages per toner cartridge! This means you rarely have to change toner cartridges.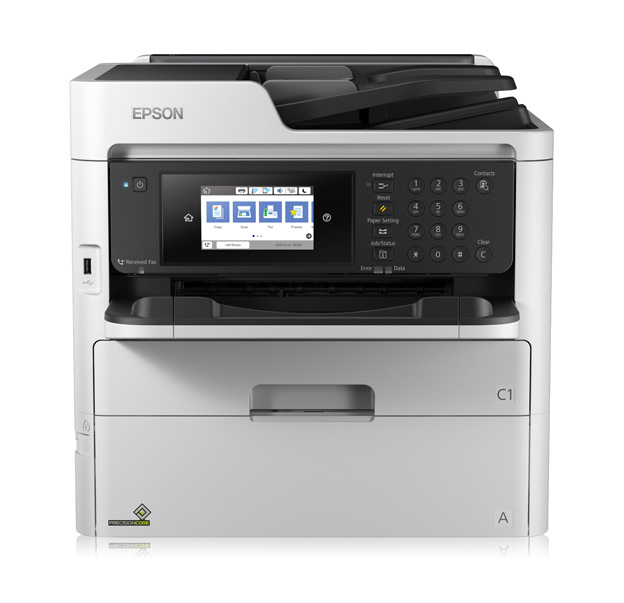 Here you have the printer of the future! With a reduction in power consumption of up to 95% of a laser printer and an annual CO2 emission of less than 7 kg. Furthermore, the first page is out of the machine in under 5 seconds, which makes it perfect for shops and hotels where the customer is waiting for the printout. Don't be fooled by its size – it's great to work with.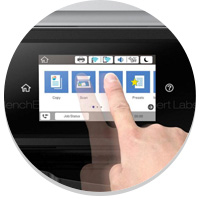 It can do almost anything
Although it's small, make no mistake: It prints, copies, scans to PC and e-mail, fax. However, you have to make the coffee yourself.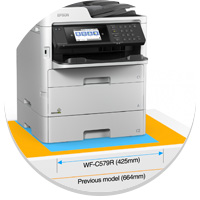 It doesn't take up much space!
The printer only measures 41 x 43 x 51 cm (H x W x D), which is very small for a professional A4 printer and scanner. Moreover, when it's not printing, it's completely silent.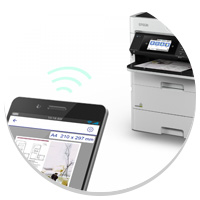 Wireless properties
The machine is wireless, and it also has a network cable. If you need to use Google Print and AirPrint, you've come to the right place.
Do you need to be able to print in A3?
Our small model is also available in an A3 version. We call it the "Small A3."
EPSON ET-16650 makes A3 and larger format tasks a breeze, while offering a low cost per page. A3 and larger format tasks can be done exceptionally quickly thanks to high print and scan speeds, two 250-sheet front paper trays, a 50-sheet rear tray, and an automatic 50-sheet A3 document feeder.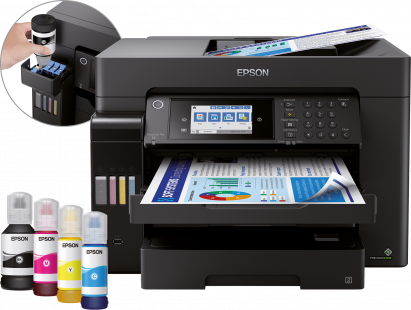 "Switching to PrinterGuys has made our working day easier because we don't have to spend time changing ink or need a service."
Dorte Kolind, CFO of PLAZA ure & smykker
What the customers are saying about us
"At PrinterGuys, there are no unpleasant surprises in the form of additional bills. All contact works smoothly and it's a great advantage that the service agreement is included in the price. Our extra copier was delivered and set up the day after I ordered it. It should be like this everywhere."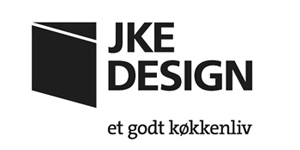 "PrinterGuys have a fair and transparent concept that suits our dynamic company, where our need to print, scan and copy changes in line with our development. With a printer subscription, we have found a simple and inexpensive solution that makes it possible to scale printers to our needs."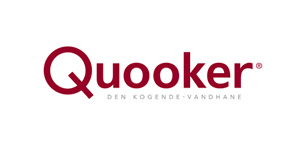 "Just the fact that you aren't tied hand and foot into a 5-year contract is a priceless feeling. We are a project-orientated organisation, so our need for printers goes up and down. Long-term contracts ​are therefore, poison for us. With PrinterGuys, ​we can adjust up and down as it suits us."